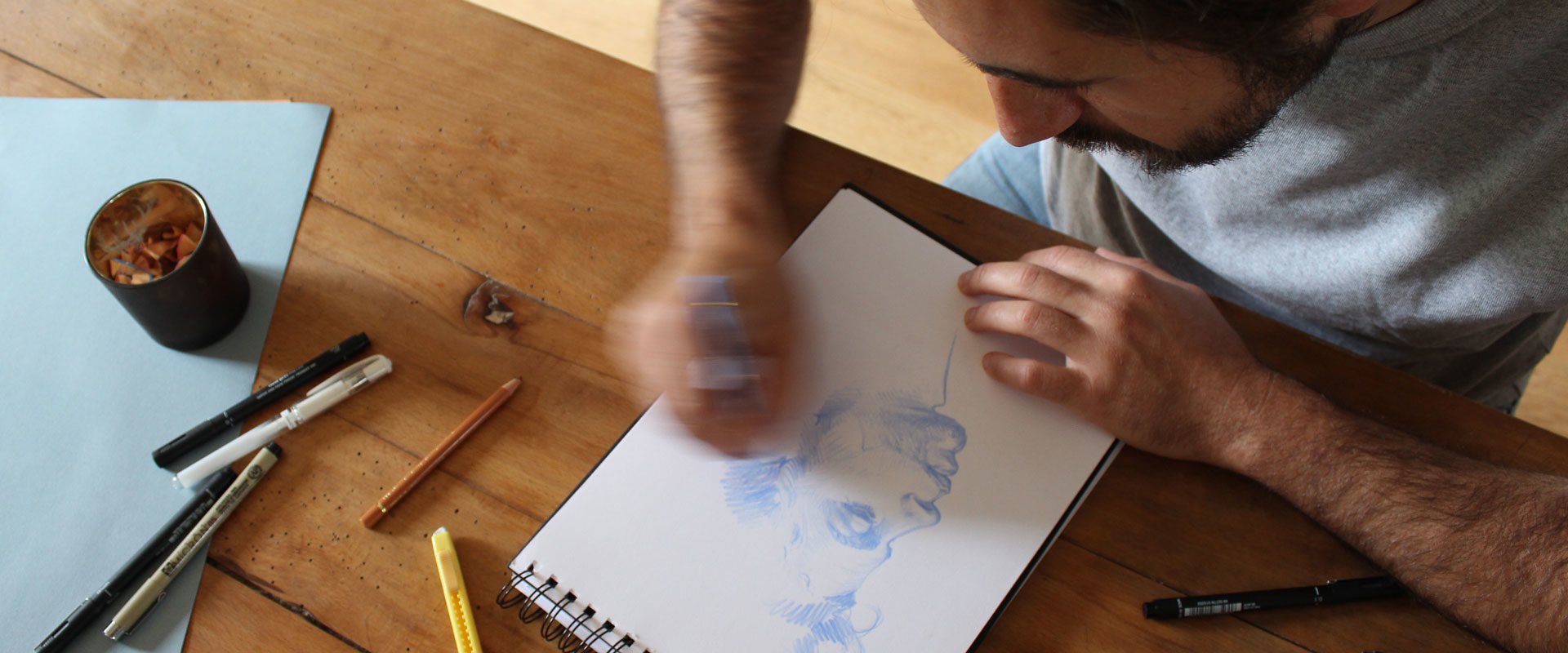 Before being 100% into illustration, I was first born on December 22, 1982 in Paris. After a few years of drawing on the margins of my college and high school notebooks, I finally graduated from a Masters in Graphic Design at ESAG-Penninghen in 2005.
In 2018, after ten years of Art Direction in few advertising agencies, I decided to return to my first passion: illustration!
In the process, I launched my project "Pas du tout cliché" on Instagram which is very successful and allows me to quickly collaborate with the publishing brand Image Republic.
At the same time, I continue to develop my work and my style and launch myself with passion into the production of portraits. This allows me to get publications in the press and orders from individuals.
I work with the portrait in a realistic style, with strong contrasts, punctuated by touches of dynamic and expressive colors to give a vivid rendering to all of my work.
I will be happy to assist you in the design and realization of your project. Whether for the press, publishing, advertising or any other medium.
Let's talk about it ! 
Edouard

Contact Me